Overview

The MF 470 is an outdoor LoRaWAN Gateway for remote locations. 

LOW POWER: The MF 470 can be powered by a solar panel that is 80% smaller than legacy gateway installations 
GLOBAL CONNECTIVITY: The MF 470 provides low cost global connectivity via cellular or satellite to LoRaWAN sensors in remote locations
RELIABLE: The MF-470 is an outdoor unit with an IP-67 water and rain proof certification and temperature ranges starting at -30 to +70 celsius (Talk to MinFarm about battery selection options for low temperature)
LOW MAINTENANCE: The MF 470 has a range of remote management tools for satellite airtime, LoRaWAN telemetry and power that remove the need to site visits. 
GLOBALLY CERTIFIED: The MF 470 is certified globally for Europe, USA, Canada, Australia, Japan and Brazil
LoRaWAN

LoRaWAN 

The MF 470 forwards uplinks to a wide range of cloud services including a LoRaWAN Network Server (LNS), HTTP(S) endpoints and AWS IoT 
The MF 470 supports LoRaWAN 1.0.x sensors 
The MF 470 supports a wide range of LoRa channel bands including EU868, IN865, AU915, US915, AS923 and KR920 
The MF 470 has an 8-channel capacity 
The MF 470 contains GNSS support for LoRa Packet Time Stamping 
The MF 470 supports deep packet inspection to achieve low-latency response to sensor data 
Low Power Mode

MF 470 Low Power Mode

The MF 470 continuously monitors uplink schedules and learns which uplinks require acknowledgements. The MF 470 contains a programmable power board (MFTurbo-Energy) with two independent relays capable of switching the LoRaWAN gateway and associated communication equipment off during periods when LoRaWAN sensors are not active. In this way, it never misses an important uplink and the LoRaWAN sensors run without interruption,  while the MF 470 achieves an extremely low average power consumption. (Note: This low power mode does not support event based uplinks from LoRaWAN sensors).
Components

Components

MF 200 LoRaWAN Gateway 
MFTurbo-Energy programmable power board
IP-67 Enclosure
Victron BlueSolar PWM
LoRa Omnidirectional Antenna (8dBi, 0.8m) 
Enclosure Pole Mount 
Solar Panel Pole Mount 
LoRa Antenna Pole Mount 
Solar Panel to Enclosure Cable (5m) 
LoRa Antenna Cable (5m)

Note: The MF 470 supports a wide range of solar panel, battery and back-haul internet connectivity options including satellite terminals. These options can be ordered separately from MinFarm or sourced locally by the customer.
Solar Panel and battery guide

20 LoRaWAN sensors / Daily updates

0.5 PSH: 100W solar array
1 PSH: 40W solar array
3 PSH: 20W solar array

2 day UPS battery: 12V 3.2 Ah

Winter Peak Sun Hours (kWh/m2/day)

Contact the MinFarm engineering team to discuss what solar panel and battery solution is right for your LoRaWAN deployment here
Satellite backhaul options

The MF 470 provides satellite data acceleration to dramatically reduce the payload size and management traffic of sensor uplinks transmitted over the satellite link. This means in practice that OpEX between 1 - 5 USD per sensor per month with 24 uplinks a day can be achieved depending on which satellite backhaul option is used, the number of sensors deployed and data airtime package purchased. The MF 470 has three variants that allow different satellite and cellular backhaul options from anywhere in the world. Here is a basic overview of the differences in the satellite backhaul options and why you should choose one over the other for a particular installation, but please contact the MinFarm team for a more in depth conversation about what choice might be best for your projects.

SatCom option 1: Inmarsat IsatData Pro

Strengths: 

Near global coverage (excluding extreme latitudes and poles)
Low CapEX
Robust land, vehicle, maritime antenna 
Suitable data capacity and satellite airtime packages for small sensor deployments

SatCom option 2: Inmarsat BGAN M2M

Strengths: 

Near global coverage (excluding extreme latitudes and poles)
Cellular first with satellite fallback option
Suitable data capacity and lowest per sensor costs for large sensor deployments
View full details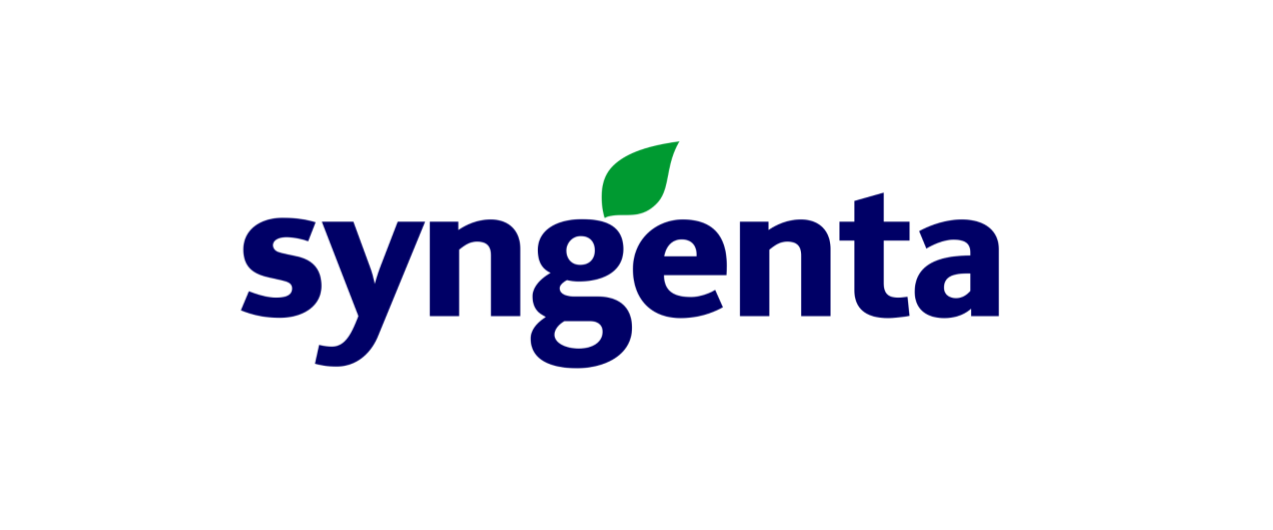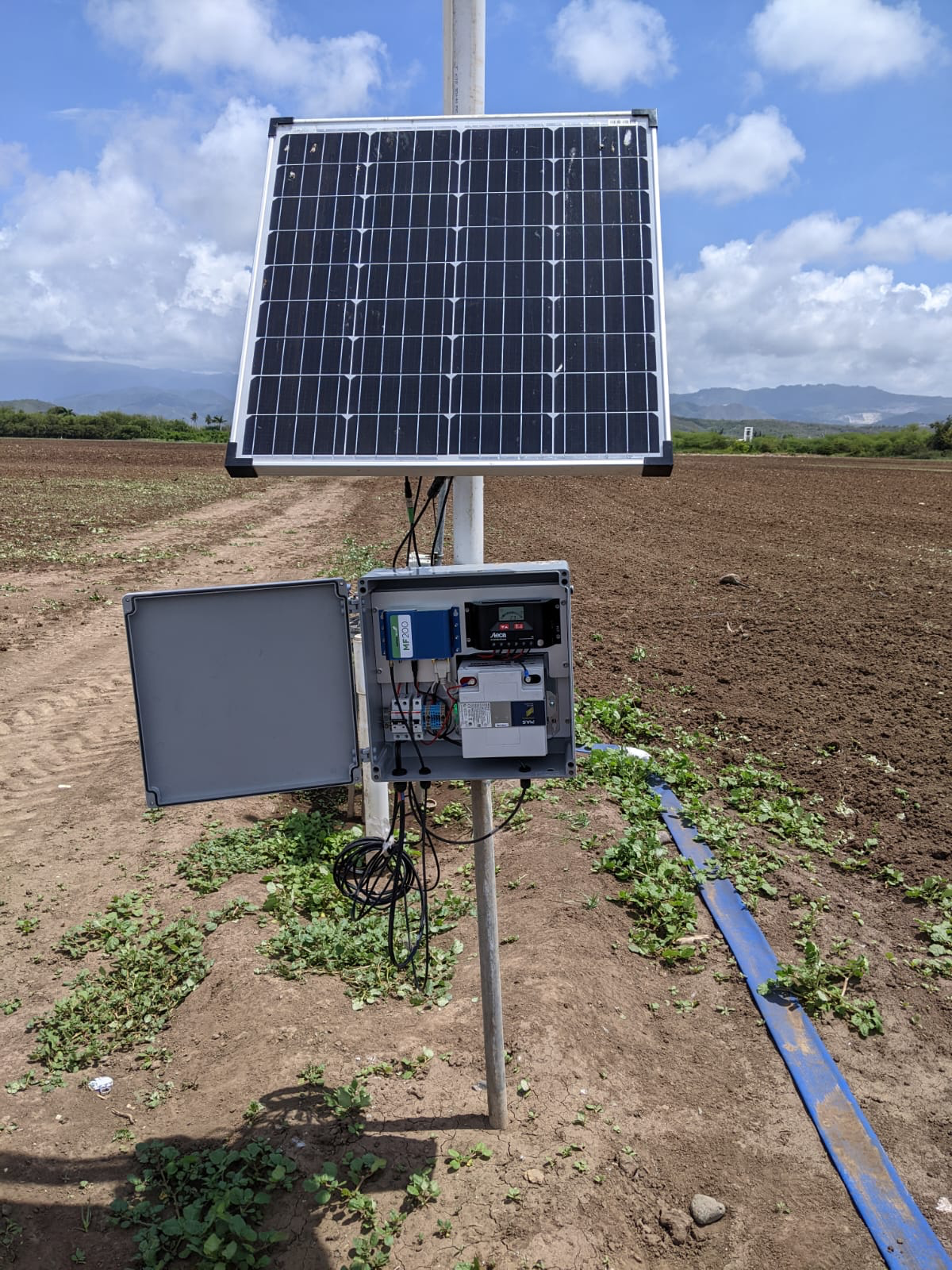 Syngenta remote IoT use case: soil moisture monitoring via Inmarsat
Products: Sensoterra LoRaWAN soil moisture sensor and MF400 - LoRaWAN Satellite Gateway with solar power
Use case: Reducing yield losses by
under watering on a typical crop 
Customer: Syngenta
Mconnected remote IoT use case: Restoration of Peatland
Peatlands are among the most carbon-rich ecosystems on Earth. Learn how MinFarm is working with an amazing team of partners to deliver a remote IoT solution that is helping perserve and restore them in Northern Scotland off grid and far from cellular coverage.
Read use case here
Remote well head monitoring via satellite
A Remote Monitoring Solution for Explosive Environments. Track your equipment in explosive areas thanks to SRETT's ATEX certified pressure/temperature LoRaWAN sensors with satellite backhaul provided by the MinFarm MF 470 low powered satellite LoRaWAN Gateways.
SRETT ATEX sensor data sheet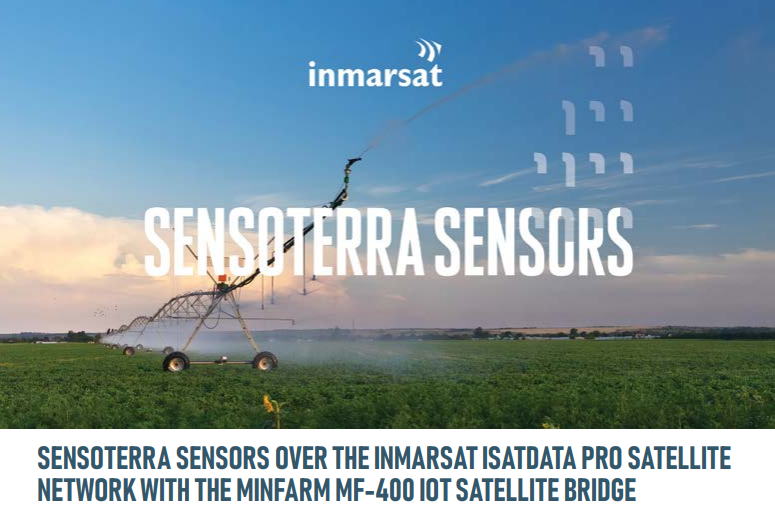 Maritime
Carry-on Kit For Monitoring Goods On Bulk Cargo Vessels
This use case involves monitoring the health of goods during a voyage on a bulk cargo vessel. The requirements include:
A small and light kit that can be carried on a backpack by one installer
An easy to install kit that attaches securely to a railing of the vessel
60 day autonomous operation from a small and light battery
Satellite backhaul that is independent of the ship's communications systems
Omni-directional satellite antenna that allows the kit to be installed anywhere on the vessel and can be used while the vessel is at sea without having to know the route in advance
The LoRaWAN sensors report once per hour, but the sampling rate required by the application is one uplink every 6 hours (4 uplinks per day)
20 LoRaWAN sensors are deployed in the holds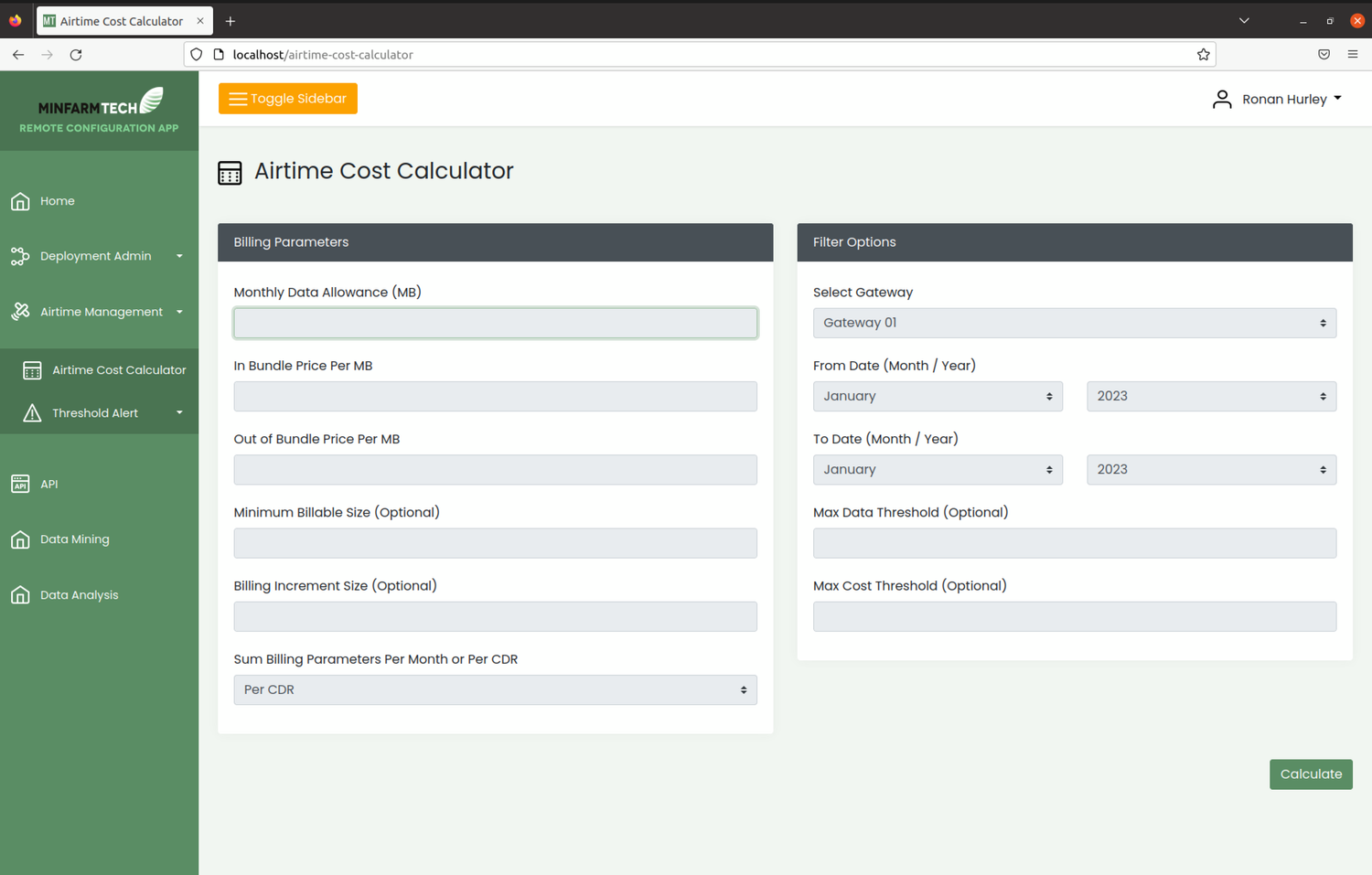 Feature: Manage your satellite billing online
The MF470 Low power LoRaWAN Satellite Gateway comes with an easy to use web portal for monitoring and limiting satellite airtime costs in real time. An extremely useful tool during the testing phase and OpEx modelling for large deployments, and essential during production phase deployments